KATHRYN RUTHERFORD FINE ART
BAE, CRA, Ph.AL, Cr.Photog, M.Artist


ARTIST STATEMENT
(pdf download)
Memories, as well as experiences, are what give life meaning and structure. They must be kept alive or they become lost forever and it gives me a deep sense of fulfillment to transform the memories entrusted to me by my clients into works of art on canvas preserved for posterity.
The oil paintings I label "Spirit Paintings" capture emotional moments, whether the subject is a treasured heirloom, the multi-generational story of ordinary lives, or a metaphysical state of being. These paintings are continuing investigations of the transparency effects of light and shadow on reflective or see-through objects and figures. They begin by laying down a "cartoon" (line drawing) of the composition, followed by the application of a full-value black and white depiction of the subject matter. Each tube of coloured oil paint used in the next process is chosen for its staining, translucent, or transparent chemical make-up and layer upon layer of brilliant, pure colour is applied to the realistically rendered underpainting. The result is rich jewels of colour and texture and ever-deepened effects of shadows as light passes through objects, figures, and space.
Every painting tells a story and each viewer has a personal response to my art. This connection to the subject matter makes the viewer an active participant in the work as they experience emotions of their own or share a similar remembrance of the subject matter.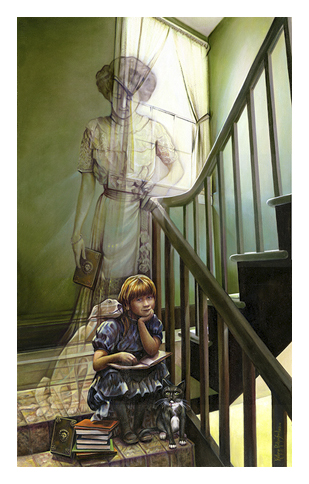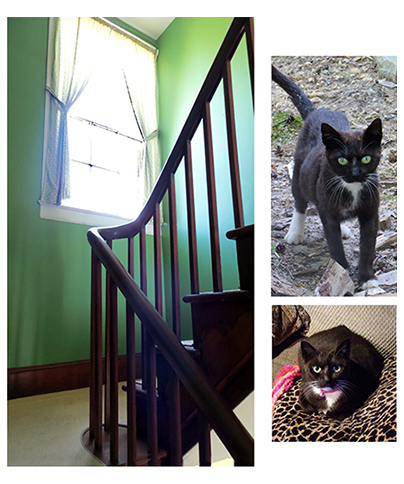 Spirit Paintings began by depicting personal collections and stories I wished to tell, but now represent works of art that are created from the objects, loved ones (past and present), and inspirations of others. The more Spirit Paintings I produce, the more I have found that people long to make a statement about their own lives for posterity and, for this reason, I eagerly look forward to creating each client's personal story on canvas. I never know what exciting subject will next be on the easel.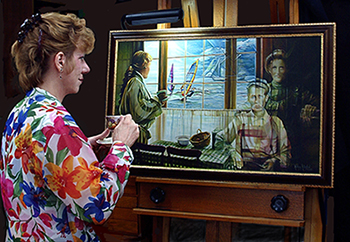 ©2017 All Rights Reserved. No Image may be reproduced from this website
in any form without written permission from Kathryn Rutherford-Heirloom Art Studio.