FINE ART INSTRUCTION
INSTRUCTION IS ADULT EDUCATION AGES 18 AND UP UNLESS OTHERWISE ARRANGED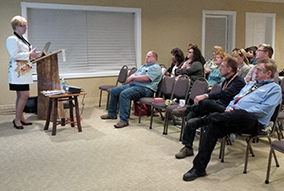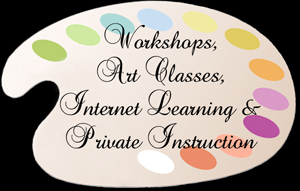 KATHRYN RUTHERFORD is a multi-talented fine artist and licenced high school and college educator that is always willing to share her knowledge to inspire others. Instruction and consultation is available privately at the Heirloom Art Studio, locally in group classes, classes and workshops at your location, or one-on-one via the internet. Kathryn Rutherford offers education instruction and consultation in many aspects and all media of fine art drawing, painting, and portraiture just to name a few of the more popular areas of interest.
Learn how to vastly improve the quality of your photographic images by applying the principles of fine art or meet your genealogy needs in specialty classes about the care and identification of photographs and family history collections, scanning, retouching, and preserving your digital photographic files.

~~~~~~~~~~~~~~~~~~~~~~~

CLICK HERE
TO DOWNLOAD A SELECTION OF POPULAR CLASSES (WITH SUPPLY LISTS) THAT ARE TAUGHT ON A REGULAR BASIS.
CLICK HERE TO DOWNLOAD AN APPLICATION

All classes must be prepaid in full prior to instruction.
Cost of classes are for instruction ONLY. Students must bring their own supplies.

FINE ART CLASSES at the Heirloom Art Studio
All classes, unless otherwise stated, take place at the Heirloom Art Studio.
Indoor classes are limited to 8 or 10 students due to available space, but this means students will get much more personalized attention.
1/2 Day Class (3 hours).....$50.00 per student
1 Day Class (7 hours of Instruction with 1 hour lunch)........$95.00 per student

GROUP WORKSHOPS
Group workshops are hands-on, instructional classes with 5 to 20 students taught at any facility other than Heirloom Art Studio.
Class times are 9am to 5pm with a one-hour break for lunch.
Any supplies, lodging, travel, meals, or additional expenses are the responsibility of the student.
1 Day.....$150.00 per student
2 Days....$250.00 per student
3 Days....$350.00 per student
4 Days....$450.00 per student
5 Days....$550.00 per student
NOTE: Any group may contract to host a workshop at their location. Contact the Studio to discuss further details and how working with other area groups may save you money.


PRIVATE INSTRUCTION
1. Instruction is available any time during the day or week according to both teacher and student schedules.
2. All instruction is geared to the individual needs of the student. He/she determines what subjects and media they would like to be taught.
3. Class time is ordered on a "contract basis".
Example: If the student knows nothing about drawing and feels an 8 session class (once a week or compacted into four days) would best suit their needs, that is what is purchased. However, if the student is already an artist, but feels a session in perspective would be beneficial, one hour of instruction is all that the student may need to learn that specific subject. Contract time is purchased according to individual student needs.
4. All instruction is prepaid IN FULL prior to the beginning of any class or term of contract.
5. This instruction is private and taught with one-on-one attention, however up to five students may contract classes together providing the subject matter taught during the sessions is the same to all students. There are no discounts, however, if students take instruction together.
$50.00 per hour per student
$125.00 per block (3 hours)
$250.00 per 2 blocks (6 hours/one day)
$450.00 per 4 blocks (12 hours/two days)
$750.00 per 8 blocks (24 hours/four days)
NOTE: If private instruction takes place at any location outside of the Heirloom Art Studio, ADDITIONAL FEES MAY APPLY that include any, or all of the following: driving allowance and/or air fare, food, lodging, rental car, shipment of, or additional charges for bringing supplies and materials, materials fee, and any taxes, fees or other expenses incurred.


LONG DISTANCE INTERNET LEARNING
With the advent of technology, it is now possible to offer consultation and education via email and the internet. Any student wishing to have their fine art critiqued, seeks advice or would like to learn long distance should contact Kathryn Rutherford at the Heirloom Art Studio to discuss their needs and fees.


COMING IN THE NEAR FUTURE...
Kathryn Rutherford is currently in the process of developing a number of fine art, conservation, restoration, and digital lessons that will bring her knowledge and skills directly to your home computer.
Areas of interest will be broken down into single subjects and offered for sale on an individual basis either by CD/DVD, hard copy, internet viewing, or internet download.
More information about this offering will be posted as soon as information is available.

REFUND POLICY
If the instructor cancels a class, a full refund will be issued.
If student cancels more than three weeks prior to the starting date of class a full refund is issued.
If student cancels less than three weeks prior to the start date of class there is a 50% refund.
No refund will be issued if student cancels one week or less prior to start date of class.
For additional questions about educational offerings CLICK HERE.

©2017 All Rights Reserved. No Image may be reproduced from this website
in any form without written permission from Kathryn Rutherford-Heirloom Art Studio.